PHARMACOLOGY THE EASY WAY – More than 100 topics to choose from
Are you overwhelmed and frustrated with learning
the important concepts in pharmacology?
We designed PharmEDU to address the challenges of learning pharmacology and enhance education in healthcare.Get easy knowledge with effective pharm learning with us.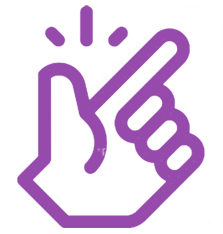 Our sleek design lets you navigate the system or topic you choose to study and provides a personalized learning experience that you control.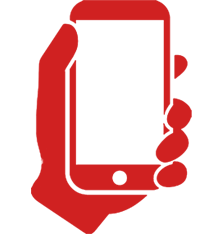 Our mobile-complain system is available 24/7 to allow you to learn at any time, place or on any device convenient for you.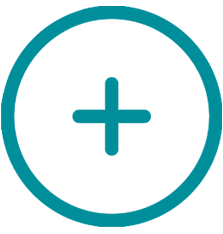 Our interactive and innovative curriculum provides mini-vignettes, flashcards, quizzes, and case studies to learn and apply critical pharmacology concepts.
Need Proof? Check Out The Success These Students
Have Had Studying With PharmEDU!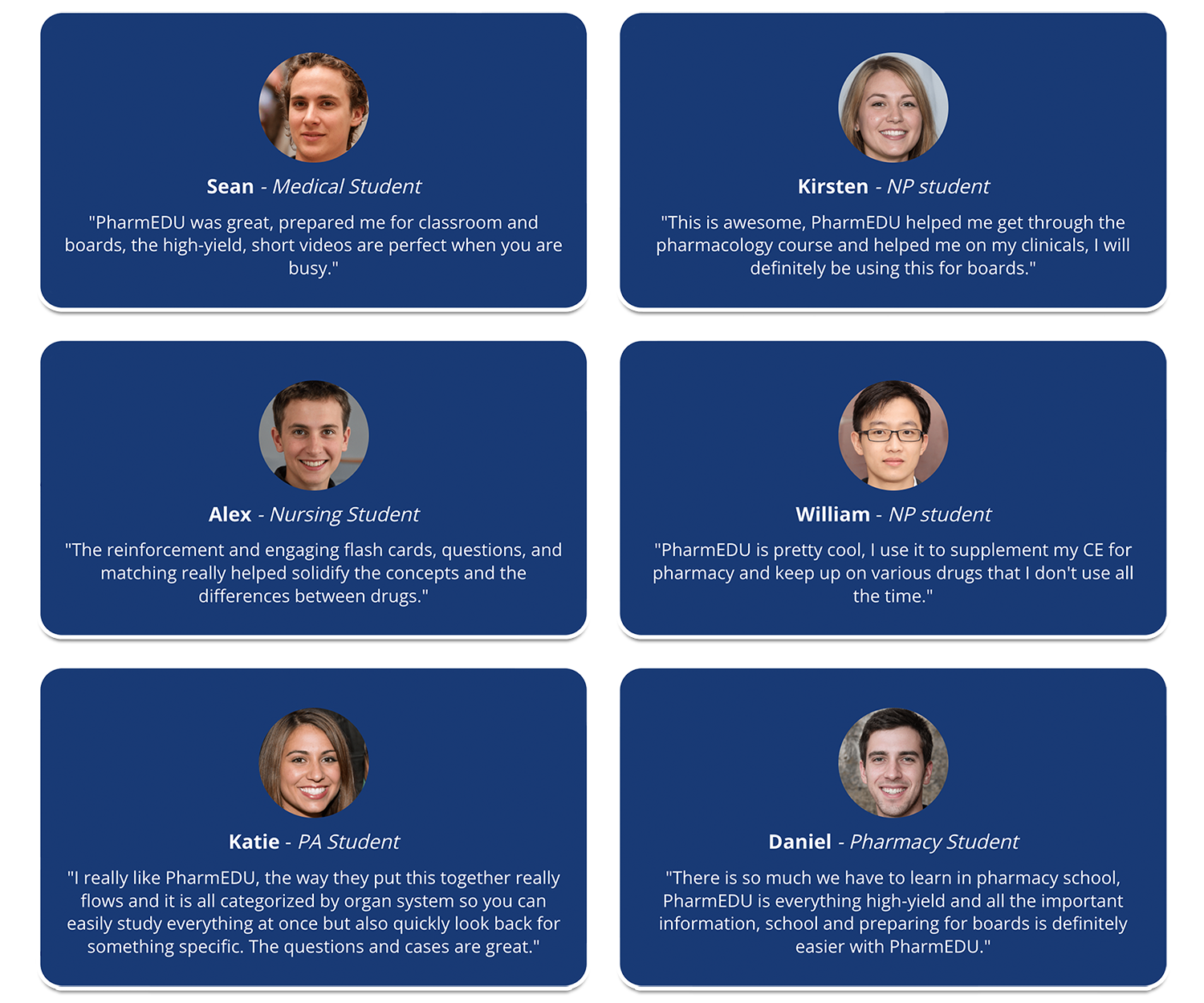 And it's the ONLY online pharmacology learning program where you can feel confident
you'll achieve better results with your study performance!

Forget about spending thousands of dollar testing or hours figuring out learning techniques. Let us show you how easy it is to learn pharmacology!

This Is for YOU If You Want to Learn How To...
A sneak peek from PharmEdu's online learning
SIGN UP NOW and start preparing for your pharmacology course & boards TODAY!
1 Month
Comprehensive review of over 100 Pharmacology topics

Full access to short video vignettes, Interactive flashcards, Content reviews, Quizzes, and Case studies

Renews Automatically Monthly
after 7 day free trial

3 Months
Comprehensive review of over 100 Pharmacology topics

Full access to short video vignettes, Interactive flashcards, Content reviews, Quizzes, and Case studies

Monthly Discount: $10.00
($45 due at checkout)

12 Months
Comprehensive review of over 100 Pharmacology topics

Full access to short video vignettes, Interactive flashcards, Content reviews, Quizzes, and Case studies

Monthly Discount: $20.00
($120 due at checkout)